Catalogue: bodl003
Formats: Free Download
Released: Jan 2014
A new collection of songs from the Peachfuzz singer-songwriter
Emerging bruised and frazzled from the recording of the third Peachfuzz record, We Are Solid State, singer-songwriter Adam Jones started fucking around with a handful of acoustic cover versions.
Bill Fay's "Be Not So Fearful" and Gene Clark's "With Tomorrow" were duly trotted out live into two microphones set up in the Peachfuzz rehearsal room. A stripped down cover of "Astro City 0.5" by Bedford Falls followed.
The product of an apocalyptic hangover, "It's A Beautiful Life" is a Jones original written and recorded one cold and rainswept Sunday morning.
A cover of Jim Reeves' "He'll Have To Go", recorded at rehearsal while waiting for the band to turn up, rounds things out.
Enjoy.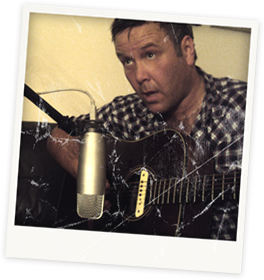 Tracks
Be Not So Fearful
With Tomorrow
Astro City 0.5
It's A Beautiful Life
He'll Have To Go
Jones - singing & guitars
Griffiths - guitars & singing
Tee - bass & singing
Cooke - drums
Discography
Peachfuzz - So Here We Are Tonight CD

2008 (Rat Patrol Records)