Bombed Out Records
Bombed Out Records is a DIY, non-profit record label that was born in Leeds and is now run from a spare room in Harrogate.
Bombed Out Records was conceived in 1998 with the release of the first Joe Ninety 7" which was closely followed by the debut 7" from Wakefield's Dugong. Founded by Steve Jackson and Alex Hurworth, the label later enlisted the help of Jamie Duncan. Starting up your own record label back then was relatively easy: find a band, press a record, get a PO Box. We also built a website.
The label's goal, as highlighted by these early releases, was to help out local bands who, as they were just starting out, were being overlooked by the then larger labels in the scene. These bands were also our friends and so the idea of a Bombed Out "family" took shape.
Bombed Out remained with it's feet firmly planted in the Leeds / West Yorkshire scene for over five years, with bands like Dropnose (soon to become The Mercy Suite), Eighty Six and Fig. 4.0 joining the roster. The vitality and varied make-up of the Leeds scene at this time, aided by the Out of Spite, Rocktober and Bombed Out's own New Year / New Start festivals ensured one of the greatest underground music scenes in the country was right on our doorstep.
In 2002 Bombed Out branched out further than they expected to when Swedish band Kelly 8 joined the fray. The label had been so blown away by this band's demo material that they convinced the band to let them release it (somehow). Kelly 8's "The Setup" was released mid 2002 and got 5K's in Kerrang. For a second our dreams of quitting our jobs and running the label full-time looked possible. Just for a second mind you.
The sad but inevitable demise of some of the bands on which the label was founded and grew led to the term "The Bombed Out Curse" or "The Dropnose effect". Undeterred (we're quite stubborn), we continued to seek out and release records by bands that inspired and "rocked our collective socks off". Thus records by The Take, Remainderfour, The Leif Ericsson and The Dauntless Elite followed. We even caved in on the idea of releasing a Homebrew record (note to bands - never give up!) - though on the caveat that they wrote a few songs that weren't about drinking.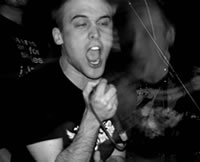 Fig. 4.0's last gig in 2004Though some of these bands have also since called it a day that in no way invalidates the quality of the records they produced - something we've always been immensely proud of. From the indie-rock melodies of Remainderfour to the punk-thrash attack of Fig. 4.0 we've always looked for bands with integrity, something to say and a sense of melody and who also embrace the DIY ideal (no managers in other words). *
12 years on and Bombed Out is still run from a spare room by Steve (who's wife is very tolerant) while Alex and Jamie help out when they can (Alex is now in New York via Hong Kong and Jamie eventually got a proper job) to largely unprofitable ends - the thought of breaking even a long forgotten memory. We still do it as we still believe in the music... and there's nothing quite like the site of hundreds of CDs turning up on your doorstep that a) sound fantastic and b) YOU helped make happen. Of course, it's even better watching them leave.
In these days of mp3's and digital piracy (we're all guilty of it) music sales are down but we hope that you'll like what you hear enough to part with just enough cash to keep us ticking over (hint: our distro shop is here)... Our 25th release should be on it's way soon - here's to the next 25!
To all the bands mentioned above and everyone who's continued to support Bombed Out over the years - we thank you.
Steve, Alex & Jamie.
Bombed Out Records, 2009.
* Bands must also collectively own records by Fugazi, Leatherface and Jawbreaker for us to take them seriously. Fact.