Kept Under by a Generation of Ghosts
by
The Amistad
Catalogue: bomb025
Formats: CD | LP
Released: Apr 2010
Tuneful, mid-paced punk rock that comes across like Milloy covering The Broadways. The debut album by The Amistad combines thoughtful lyrics with a biting cynicism beyond their years.
Formed in January 2007, The Amistad released 2 fantastic split 7"'s before recording Kept Under by a Generation of Ghosts for Bombed Out late 2009.
Unapologetically short and to the point, these ten songs capture a band who are fighting to hold onto their ideals, ferocity, drive and, yes, hair, as they rush headlong through life, all the while trying to make sense of the consumerist society that we all find ourselves unwittingly buying into by the time we hit 30. They are political in the most personal sense and with a wry smile you'll find yourself singing along to every embittered line, raising a beer to every last word.
This is punk rock to blow the cobwebs away, to get angry to, to laugh and sing and shout along to and thank whatever deity you find at the bottom of your pint glass that punk rock this good, this honest and this engaging still exists in 2010. Cheers.
An LP version of Kept Under by a Generation of Ghosts is also available, released as a split between Bombed Out, Record Or It Didn't Happen and Disillusioned Records. A download code is included when you buy this version so you get your MP3s for free.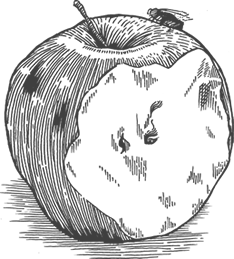 Tracks
People who live in Glasshoughton shouldn't throw stones
Des Edge
No Hope, Radio!
The youth aren't getting restless
Thorpe Hesley's best dancers
An unobscured view of the sewerage works
So this is where the fun times end and the male pattern baldness sets in
Blemish free fruit & veg
Shall I be mother?
Beer guilt schulze
Recorded by Mark Sturgess at Soundstation Studios, Horbury in July 2009.
Frank McAvoy-Smith - Drums
Mike Foden - Guitar & Vocals
Robert Booth - Bass & Vocals
Matthew Booth - Guitar
Discography
The Amistad / New Bruises - Split 7"

2011 (All In Vinyl)

The Amistad / Above Them - Split 7"

2009 (Disillusioned Records)

The Amistad / Orphan Chair - Split 7"

2008 (Document Recordings / Records or it Didn't Happen)