Follow us:
Now streaming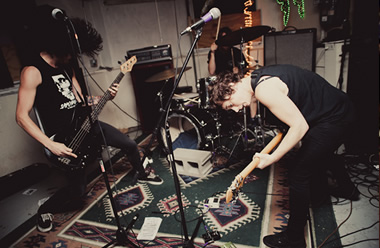 Posted: 14th August 2014

Tagged: The Dauntless Elite

The long-awaited split release from Leeds' own The Dauntless Elite and London's Slow Science is almost here

Due back from press mid-September, you can pre-order the 12" split, which will come on solid white vinyl, from our shop RIGHT NOW. As a special treat you can also now hear one of the brand new songs by The Dauntless Elite below.

Alas, Slow Science will soon be calling it a day (we haven't half picked them this year). They will be bowing out following the following three release gigs:

22nd September - The Prince Albert Pub, Brighton with Break-Ups
25th September - The Urban Bar Whitechapel, London with The Dauntless Elite, Big Wow and Luke Godwin
26th September - Santiago Bar, Leeds with Arliss Nancy, The Dauntless Elite, Big Wow and Less Decieved

Make sure you catch them!